27 Jun, 2017
By Winnefy
Tips & Tricks
302
"The road to Hell is paved with good intentions." A phrase that more often than not, depicts the efforts of an SEO beginner. By now, you know that SEO (Search Engine Optimization) is a crucial aspect as it leads to more traffic to your website, and in turn, more customers for your business. Being the awesome and devoted website owner that you are, you've probably taken many actions to improve the way search engines perceive and rank your site. While we know you mean well, you may actually be committing some sins without even realizing it. For example, you're probably aware that keywords are meant to open the holy gates to Google's page 1 paradise. But did you know that adding too many of them can actually harm your SEO?
You certainly don't want search engines to think that you're a sinner, G-oogle forbid! We are here to show you the light that will guide you along the path of knowledge and SEO redemption.
1.

Keyword Gluttony
While stuffing your face with pizza on a Saturday night might feel fulfilling, you'll probably regret that decision pretty soon. Like most things in life, balance is key! The same goes for the use of keywords in a good SEO strategy. Keywords are two to five-word phrases that you carefully implement into your website's content so that search engines can understand what your site is all about. Where should you place them? In your copy, metadata (see our next sin), your URL's if possible, your image descriptions and anywhere that you can naturally plug it in.
A lot of site owners are a little too aware of the importance of keywords, in that they put them literally everywhere. For example, you could come across this: "You love the best tacos in NY. We know you love the best tacos in NY. You know we know you love the best tacos in NY. And your mom loves the best tacos in NY, too." We didn't think it was possible, but we've reached 'taco overload!' Your content shouldn't sound artificial to readers – because believe it or not, search engine algorithms are "trained" to read just like a human does. If search engines notice you are overusing keywords, or 'keyword stuffing' in SEO lingo, they will send you to a "not so nice place," or as experts like to call it: page 10 of Google.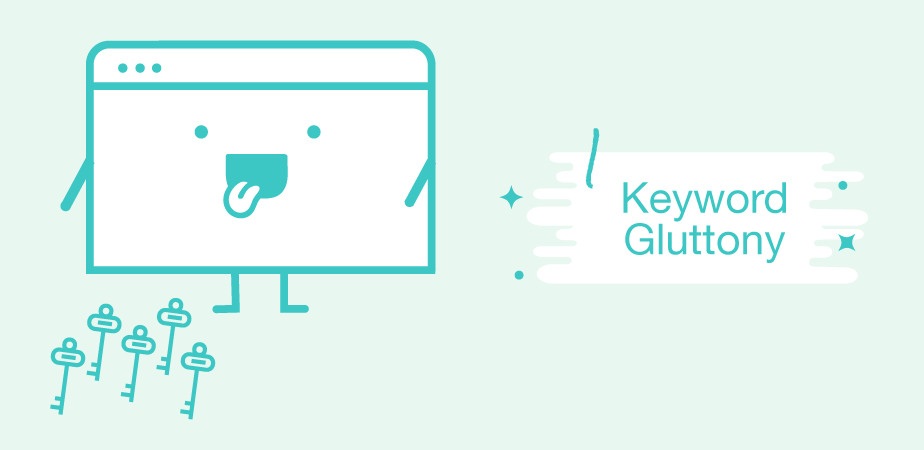 2.

Metadata Sloth
Don't get fooled by its cute and furry incarnation in the movie Ice Age. Sloth is a trait that the Google gods do not appreciate. SEO is all about investing time and efforts. If you think about your website as a book, you wouldn't skip naming a page chapter out of laziness, right? The same can be said for your website's metadata, which consists of your titles (the blue line in Google's results) and descriptions (the black blurb of text underneath). Since they're the first thing that people encounter on their search engine results, they have the power to persuade internet peeps to click on your website, and not on the next result.
This is why you should fill the metadata not only for your homepage, but also for each and every one of your pages – and yes, this also includes blog posts! Don't worry, it's not as difficult as it sounds, as long as you know the right procedure. For your title, keep it under 60 characters, and be sure to add your business name. Looking at our taco joint, a homepage title should look like this: Terrific Tacos | Homemade Mexican Food | NYC. As for descriptions, those should be about 160 characters and describe your pages' content in an enticing way. Remember: these short lines of text are your elevator pitch to Google – so devote precious time and don't be such a sloth.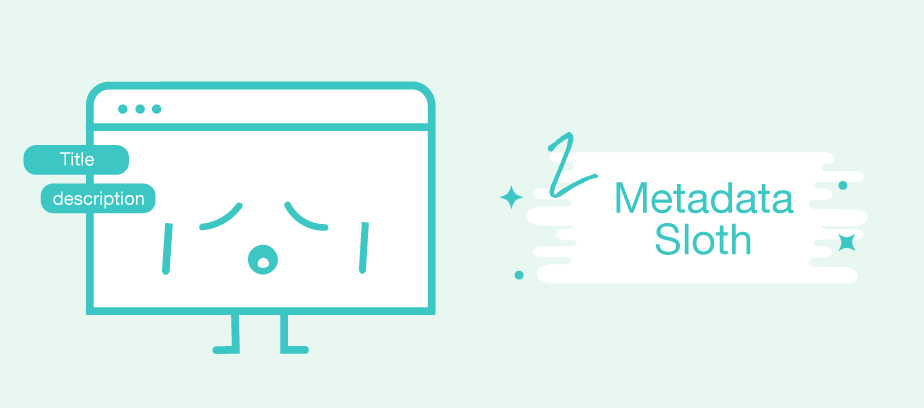 3.

Search Engine Wrath
In the religion of SEO, one of the first commandments is "thou shalt not block search engines." If your goal is to get found online, you are in danger of unleashing the wrath of Google's bots by not letting them into your website. What exactly does this mean? In order for your website to appear in results, it needs to be crawled (scanned) and indexed (saved) by search engines' robots. So when a person 'Googles' something, the search engine can easily retrieve a list of pages from a vast library of saved relevant websites.
The indexing process may take some time, especially if your website is new. But don't fret as there are ways that you can get Google to index your website quickly such as verifying your site with Google Search Console, and thereafter submitting a sitemap to Google.
Important: Indexing is only the first step to optimization. The fact that your website has been identified and "saved" by Google doesn't mean that it would all the sudden appear in the best results. SEO takes time, and certainly doesn't happen overnight. But rest assured, if you're consistently working on improving your site, and publishing regularly, you will slowly but surely climb up the search engine results echelon.
4.

URL Pride
While it's never good to boast, it's important that your URL looks as identifiable as possible. You want to draw attention to your website, but avoid any weird characters (#?*&%) that may cause you harm. Think about it: you would never go to a meeting wearing flashy pink sneakers (unless you're a web designer). The same goes for you URL. It needs to be as neat, professional and presentable as you are. Why is this? Having a visually unappealing URL on a search engine results page can dissuade visitors from entering your website, and thus signaling to search engines that you're not a relevant result (plus a total sinner). Remember: your pride is Google's prejudice.
Thankfully, Winnefy will gives your URL a clean and pro look. The only thing left to do is pick the best possible domain name for your website. If you're serious about your business and your SEO, we highly recommend that you get yourself a personalized domain (yoursitename.com) – if you haven't got one already. But before you take the domain plunge, think carefully about what you want to call yourself online. A tip we can give you is to try adding a keyword or some indication of what you do as a professional plus your business name, e.g. homemadetacos.com. Choosing the right domain name is an important SEO step to take that will boost your SEO straight up to Google heaven, so make sure you've got it right!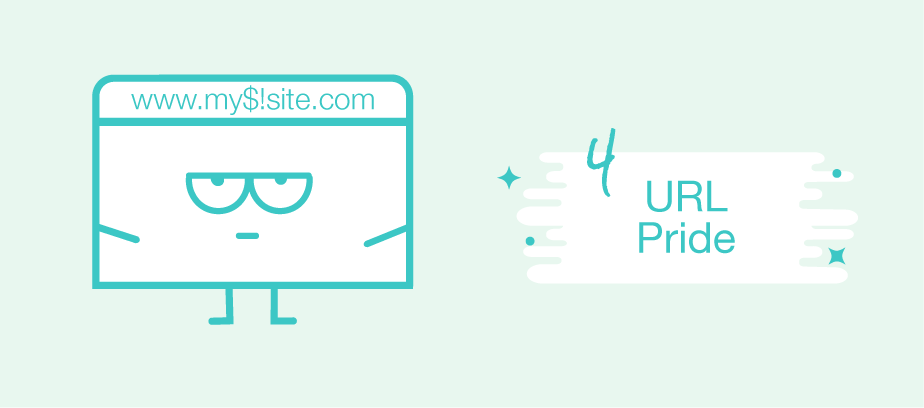 5.

Mobile Envy
Indeed, the green-eyed monster will rear its ugly eyes in the face of SEO sinners who don't have a mobile-optimized version of their site. Imagine the dismay of users that visit your website only to find that they need to zoom in to see an image, or can't even click on a link. You can be sure that they'll leave your page as soon as they landed, which is dreadful for your SEO.
Mobile searches count for over 50% of overall searches on Google. Surely you don't want one out of two people to have a bad experience on your site. Not to mention that since Mobilegeddon, search engines like Google have started favoring sites that have a mobile friendly version and rewarding them with an increase in their ranking for smartphones and tablets. We know how important it is to have a mobile optimized website, that's why our platform lets you easily adapt your site so that it looks amazing on any device. Optimize your website so that it's mobile-friendly, and you will witness divine intervention boosting your website's ranking.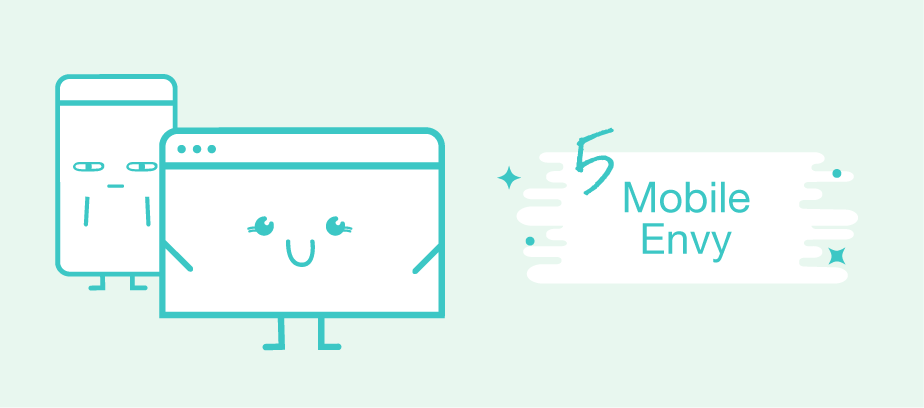 6.

Image Greed
"I once was lost but now I'm found, was blind but now I see." Images are a great way of providing your visitors with something to feast their eyes on while scrolling through your website. One little problem though: search engines cannot 'see' your pictures. That's why you need to be generous with your image descriptions and make sure you add 'alt text' to each one of your pics.
Alt text, or alternative text, is the textual description you write for your images. It was originally designed to help the visually impaired understand photos they come across on websites. But it also turns out that it enables Google's bots to understand what is showing on your screen. As a gesture of gratitude, you will be rewarded with a better SEO, both for your website in the general search results and for each of your images in Google Images. So don't be a greedy information hoarder, share your descriptions with the world! Before getting ahead of yourself, learn how to add alt text on your website.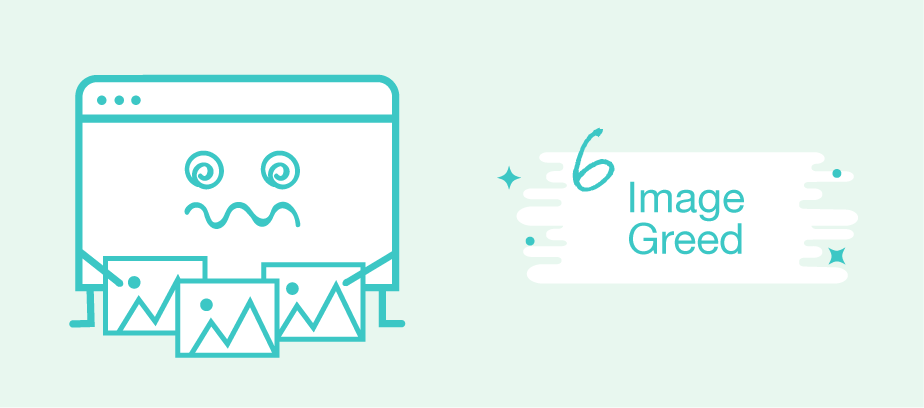 7.

Content Lust
We are all guilty of doing it at some point in our lives – whether for a school project or a CV template – but when it comes to your website, lusting over other's content is definitely not the way to go. It may be hard to resist, but you absolutely must create your own original text, as duplicate content will get you in some serious trouble with Google. Why is this such a sin? If search engines encounter a duplicate content, they won't know which version to index in their database, or which one should rank in its results. This can cause major confusion, and thus the chance of you being ranked gets lower and lower.
The best way forward is to create content that is natural, fresh and valuable to keep your website visitors, as well as search engines happy. Let's break it down:
Natural – content that is relevant to your website's topic and would naturally connect to the rest of your site. E.g. the restaurant menu filled with delicious tacos.
Fresh – content that is continuously updated within the topic of your website. E.g. a tasty fish taco recipe.
Valuable – content that gives unique and relevant information to the reader. E.g. the location and opening hours of your restaurant.
Use those three ingredients and you'll be sure to create a content cocktail that will make Google and Co.'s boats coming back for more.
Pro tip: Have an old piece of content that needs to be refreshed? In order to avoid content duplication, make sure you add a 301 redirect from your old post to the old one!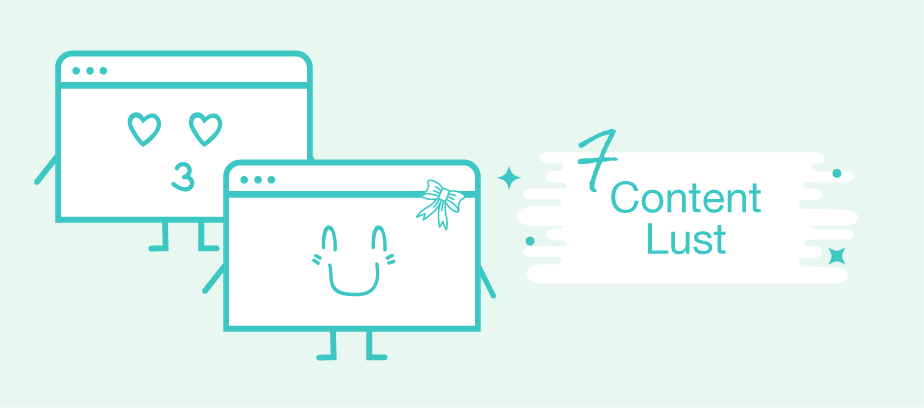 Ready to get ranked? Hire Us to Create A Professional yet Addordable Website Today!